In search of a rare coconut oil
An organic and certified coconut oil
Discover our naturally organic and ethical oil
The richness of this wild and volcanic land is found in our unique cold pressed organic coconut oil, certified 100% organic from Sao Tome and Principe.

Our ethical chain selects high quality organic coconuts on the two islands of Sao Tome and Principe. We are rehabilitating the coconut groves and preserving the biodiversity of these rustic cultures.
We have built a factory based on a human scale to meet all environmental and social challenges. Our products follow the most demanding specifications with the highest quality of service to best meet your needs.
Explore our business offers
Explore the richness of our daily life
The islands of Sao Tome and Principe
The islands of São Tomé and Principe have a prime location at the centre of the world, off the west coast of Africa, right on the crossroad of the equator and the Greenwich meridian lines.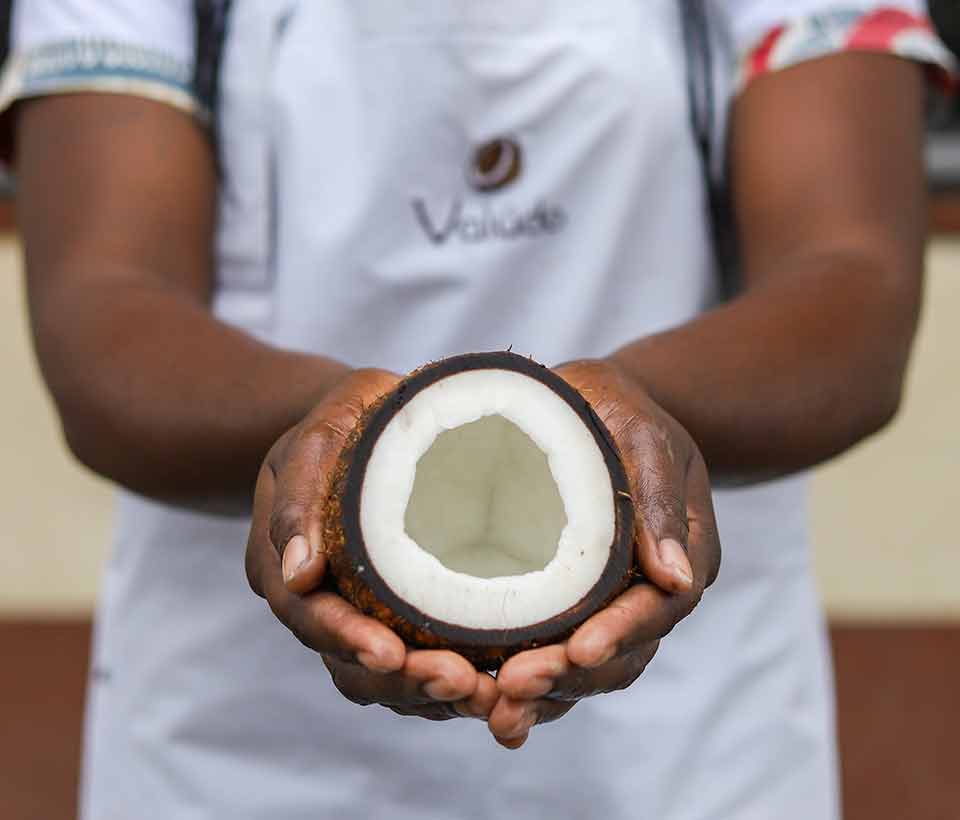 For more information please contact us